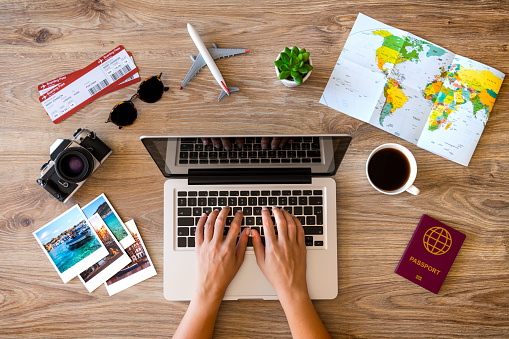 The Exotic Places I've Been, From Asia to the Desert
I'd read about the excitement of travel but had never experienced it until around three years ago. Since then, I've travelled to some places I thought I never would, like the beaches of Thailand and the bustling streets of Hong Kong. If you're looking to take your own first trip, but you're not sure where to start, check out my blog on my favourite countries to visit and where I plan on visiting next!
I love travelling because it allows me to explore new cultures and see the world from a different perspective. I have been fortunate enough to visit many amazing places, including Asia and the desert. I'm hoping to visit Europe soon as well. The thing that I love most about exploring is that every place has something unique to offer, and there are so many more places left for me to discover!
Taking trips has always been one of my favorite things to do. As a child, I would beg my parents to take me on vacation every chance we got. The freedom I enjoy as an adult has allowed me to visit even more fascinating locations. While I have been able to visit some amazing places, there are still so many more that I want to see. I started the Timothy Newman Luxembourg blog to inspire people to enjoy the thrill of travel as much as it does for me.
Consider these ideas if you're considering a journey to a new location. Do your research ahead of time and have an idea of what you want to see and do, as this will help you make the most of your trip. Don't overburden yourself with heavy luggage; only bring the essentials. Nothing is worse than being unprepared when you're in a new place. Be open to new experiences: Try something new, even if it's outside your comfort zone. Test it out; you may like it!
Get to know the people; they'll be your greatest resource for deciding how to spend your time. When traveling, it's best to keep a lighthearted attitude because you never know what kind of unforgettable experiences lie ahead. Throughout my travels, I've met friends from all around the world. A shared spirit of exploration and curiosity united them all. This denotes freedom, something I strive for in my daily life and on my travels.
As a child, I would go on road trips with my family and explore different parts of the country. When I grew older, I chose to travel the world on my own. The locations I've been to and the things I've done are absolutely extraordinary. I have been lucky enough to visit many different countries, and each one has its own unique customs and traditions. I love learning about new cultures and trying new things, and travel has definitely allowed me to do that.
The Essentials of – Breaking Down the Basics